How to Secure the Ideal Moving Company for Your Needs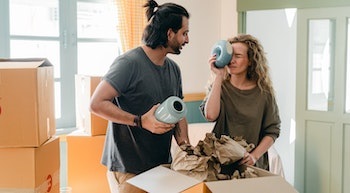 By Julie DeLong, A-1 Freeman Moving Group
Should you be preparing to move, there may be lots to pay attention to: closing on your new home, finding your way around a new place, updating your address, and so much more. However many people forget a major detail: selecting the best
moving company in Oklahoma City
based on their specific needs. The following information will help you take this vital step and avoid unwanted issues on moving day.
Figure Out What Services You Require
Certainly, the initial task in selecting the right moving company in Oklahoma City is to figure out which moving services you are going to need. When you are looking to have someone professionally pack your possessions, load, and unload them for you, a moving company in Oklahoma City will save you time and possibly your back. Selecting professional movers in Oklahoma City is additionally a good decision if you are moving a great distance rather than only across town, however the pros can help with local moves, as well.
If you require help transporting vehicles such as cars, motorcycles or boats, storage of items, or disassembly/assembly, check the moving company's website or give them a call to see if they offer these services.
After you realize what you will need for your move, you will be on your way to researching and finding the moving company in Oklahoma City that will meet your requirements.
Find Licensed, Insured, and Experienced Movers
Finding out that you have chosen an unlicensed moving company which might be less than reliable might be a disaster on moving day. Finding a professional mover in Oklahoma City who is reputable, licensed, and insured is a must. The good news is that you should check the FMCSA website to ensure a moving company in Oklahoma City you thinking of working with has been licensed by the federal government.
Experience will be also crucial. It will be usually better to pick a more experienced moving company that may cost a little bit more than to risk an unknown mover who give you a low ball quote for their services.
Making a list of potential moving companies in Oklahoma City that are experienced as well as licensed can provide you an idea of where to research next.
Ask for Referrals and Check Reviews
It's never enough be certain your moving company in Oklahoma City is licensed, but at a minimum the next task is also fairly easy: looking up companies' online reviews should give you a good idea of what your experience with a particular moving company may be like. You will glean an idea of the cost, service quality, and also speed.
If you know of anybody who moved in the near past, particularly in your area, asking for referrals can be a terrific idea. You might also have the chance to get information about their experience, cost, as well as scheduling.
Get Quotes
Knowing what a move will cost upfront should help you to budget for moving day and will additionally help you sidestep any unpleasant surprises. Most movers can provide you an in-home quote, or can perform an estimate via video chat, if that is what you would like. These estimates usually are more accurate since your professional mover in Oklahoma City can see exactly the amount of furniture they are moving, how challenging the move will be, and the amount of time it will take up. Always be certain to get this quote in writing, in case a question should come up down the road.
After you have quotes or estimates from a few moving companies in Oklahoma City, it will be time to compare. The lowest quote, however, isn't always the best choice. Make certain your quotes have specifics about what services you will be getting for your money.
Watch Out for Potential Danger
It is smart practice to trust your gut. If something feels wonky, it might be smart to move on (pun intended) to the next moving company in Oklahoma City on your list. Reputable movers need to be licensed and insured. Quotes that are too good to be true might be another possible red flag.
Will You Be Relocating Soon?
If you are moving, there are bound to be a bunch of specifics to think about, and your moving company in Oklahoma City will be one of the main factors in whether your change of residence goes smoothly or has troubles from start to finish.
With the ideal professional moving company in Oklahoma City, your change of residence will go forward much more smoothly, and you will have some time to relish the experience of settling into your new home. If you have questions, call us at A-1 Freeman Moving Group. We are glad to be of assistance.
Request a free quote