Thoughts for Moving in the Summer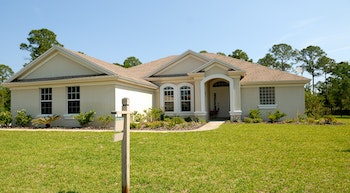 By Julie DeLong, A-1 Freeman Moving Group
Regardless of what time of year, moving is chaotic. However
moving to Oklahoma City
in the summer could come with unique considerations and also challenges. Ensure you're ready for a summer move and all the challenges that come with it by reading on…
Try to Enjoy the Summer
Summer is the ultimate time to be outside, relishing the weather and also the many summertime activities. The last place the majority of people wish to be on a pleasant summertime evening is inside packing their stuff for an impending move. Consequently, take some time now to create a timetable that includes time for both packing and summer time recreation. Simply by balancing your moving chores along with some enjoyable summertime functions, you'll still get to enjoy the season. And, for those who have kids, attempt to get them involved in activities in both the new and old area, especially in the event you are moving halfway through the summer season.
In case you are moving a long distance, attempt to time the move to permit you to have some fun times along the way. After the professional movers in Oklahoma City have loaded up your old house and are heading to your new house along with your things, take time to play vacationer, assuming the delivery plan allows it. You could have time for a complete getaway or at least one or two excursions on the way, but in any event, you will have a good break ahead of having to worry about unpacking and settling into your new home and city.
Plan Ahead & Have a Backup Plan
Summertime is peak moving season, especially for long-distance moves, consequently don't delay in getting in touch with a professional mover in Oklahoma City. The further out you schedule, the more likely you will probably be to obtain the dates that you'd like. And remember that a last-minute change on your side, such as a change in the closing time on the new home, could cause a substantial delay, because the moving company in Oklahoma City will need to reorganize their entire plan to fit your new dates. Therefore, you could find yourself having to wait for a semi-truck and driver to be available.
Developing a contingency plan is recommended. Moving throughout peak season means that all trucks are generally at capacity. While moving companies try everything that they can to make sure that schedules are fulfilled, from time to time slowdowns can occur. Be certain that things that you can't live without, for example medicines and your various chargers, are with you and not packed up away in the moving truck. Possibly bring a few extra sets of clothes with you, just in case, and be willing to go out to a dollar store and buy a few low cost plates and utensils, if necessary.
Yes, It's Hot
Moving in the summer months is likely to be hot. Make sure that the items that you're sending on the moving truck can withstand the heat for the amount of time that it'll take to get the things from your old residence to the new residence. Anything that may melt, including candles or records, ought to go in your air-conditioned automobile. Furthermore, it's a bad idea to transport anything that is damp in the moving van. These belongings may mold making a health risk.
Last but not least, it's essential to look after yourself and your household while moving in the summer months. Remain hydrated through taking numerous water breaks as well as wear sunscreen or even stay out of the direct sun light whenever possible. The last thing that you need is to have to take a trip to the area Emergency room because you got overheated when moving your items while in the sizzling sun.
Yet, fear not, although a summer move can be tough, you are going to in due course get everything unpacked in your new house. Take time to savor a few summer adventures and explore your new town and before you realize it, fall will likely to be settling in.
If you are prepared to move, A-1 Freeman Moving Group in Oklahoma City would like to assist. Get in touch with us today!
Request a free quote