Tips to Reduce Moving Stress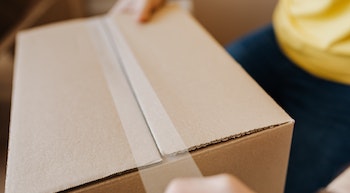 By Julie DeLong, A-1 Freeman Moving Group
Moving to Oklahoma City can be a stressful time. Between the lengthy hours of packing, cleaning, and planning tasks, many people struggle to remain calm. If you feel stressed out or nervous about moving, think about looking after your mental health.
It's normal to have days when you can't seem to get everything accomplished. But it's not alright if the strain is compromising your day-to-day living. Within this post, we offer several helpful pointers on how to decrease your moving level of stress and remain organized enough to get on with your life.
1. Grant Yourself Plenty of Time
Whilst there won't be any assurances that relocating is going to be entirely seamless, preparing can help minimize the issues you are likely to encounter. Moving involves various tasks that demand plenty of time to carry out properly.
You need to research and choose professional movers in Oklahoma City, pack your things, clean your old home, plus more. Your relocating time will likewise depend upon the size of your home and also the amount of items you are moving. For instance, you will need more days to move from a four-bedroom house compared to from a studio apartment.
2. Be Organized
Keeping organized allows you to remember the necessary items you may require while moving. Sort and label every item for easier identification as you pack and also unpack. Important paperwork, such as your contract with the moving company in Oklahoma City, needs to be placed in an easy-to-access place. Create to-do lists and cross-check them every step of the way. Ask your professional movers in Oklahoma City whether they have a moving checklist that could be helpful to help keep your move on the right track.
3. Care for Yourself
Stress and anxiety are likely to grow in your moving moments. Although some people won't make ample time to slumber, other people tend to bypass eating appropriately or taking breaks in the process.
The pressure of relocating shouldn't press you out of your comfort zone entirely. Prioritize getting ample sleep, eating a well-balanced diet, relaxing, and taking breaks often. It'll decrease instances of burnout therefore making you more efficient.
4. Work with a Reliable Moving Company
A helping hand could be all that you need in times of hardship. Although you could consider seeking your friends and relatives' help, a professional moving company in Oklahoma City will be better, as they have professionals who are knowledgeable in relocation matters.
Professional movers have the essential tools, gear, and expertise to assist you to move fast and prevent packing blunders.
5. Be Flexible
Not everything will go according to your plan. For that reason, you need to create a reasonable plan and have options when moving. Being rigid will simply add more stress to what you might be currently enduring. Better follow the flow of activities and be open to adjust what does not go your way.
6. Have fun with the Journey
It is perfectly normal to be sad as you leave the community you've enjoyed for years. In spite of not being totally sure what to anticipate in your new house, stay happy and positive concerning your new adventures. Try to give some thought to why you are moving and what you will gain from it.
Make Your Moving Less Stressful with Our Trusted Solutions
Are you worried about your relocation? A-1 Freeman Moving Group in Oklahoma City is here to relieve you of the affiliated worry. From packing up all your belongings to looking after the heavy lifting, we're here to supply help every step of the path. Contact us now for a safe and economical move.
Request a free quote